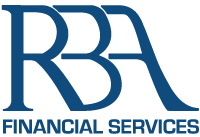 RBA Financial Services Pty Ltd is a new service providing financial planning services to individuals and businesses.
RBA Financial Services Pty Ltd are able to provide advice in the following areas:
Basic deposit products
Life insurance, and
Superannuation
This allows us to provide financial and taxation advice specifically tailored to your particular situation. This may include, but is not limited to:
Reviewing your insurance needs and ensuring your current cover is sufficient;
Assisting you in understanding and determining the tax consequences of setting up and running a SMSF;
Providing you with information in relation to the taxation limits for the amounts that you can contribute to superannuation, including what tax savings you will obtain as well as the most tax effective way to utilise the limits; and
Advice regarding converting your fund to pension mode as well as the pension drawdown limits.
General advice warning: The advice provided is general advice only as, in preparing it we did not take into account your investment objectives, financial situation or particular needs. Before making an investment decision on the basis of this advice, you should consider how appropriate the advice is to your particular investment needs, and objectives. You should also consider the relevant Product Disclosure Statement before making any decision relating to a financial product.
RBA Financial Services Pty Ltd, ABN 66 612 112 553, is an Authorised Representative of Count Financial Limited.